Arutprakasa Vallalar Chidambaram Ramalingam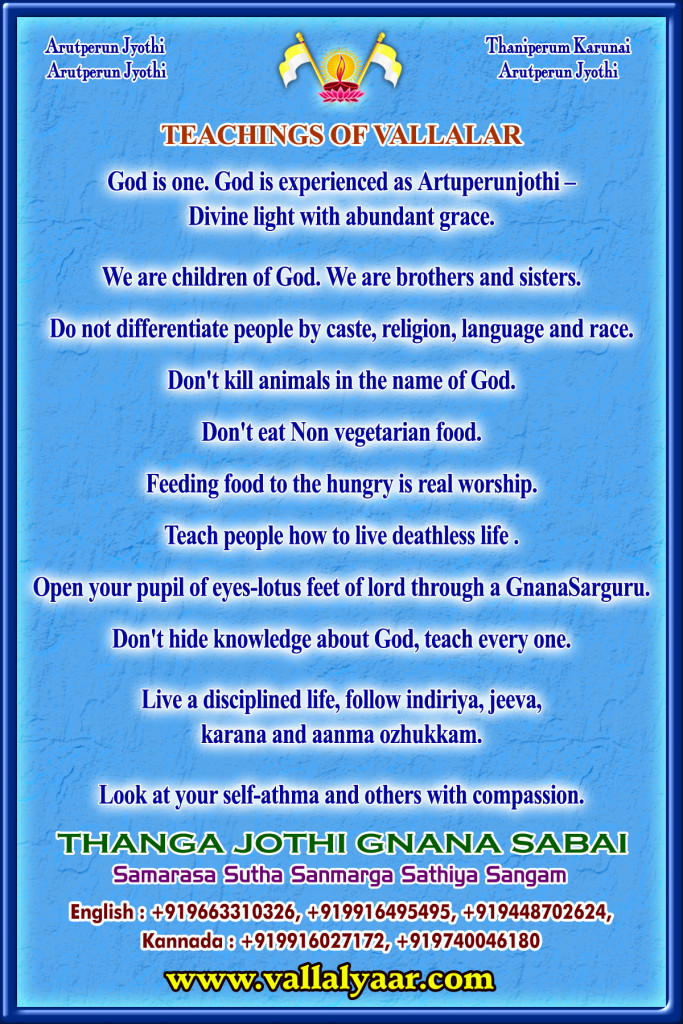 Date of birth :  Tamil Month Purataasi, Chithirai Star(5 October 1823 )
Established :
Sathiya Dharma Saalai,   – Jeeva karunya
Sathiya Gnana Sabai        – Self realization
Sitthi valagam                   – Deathlesss life.
Divine Donation :  Thiru Arutpa more than 6000 spiritual poems.
Date of Siddhi(Deathless Life and Divine Light Body attainment) :  30 January 1874 ( Thai poosam)
Level of compassion : Invited people of this world to live a deathless life.
Reach Vadalur, Tamilnadu, India.